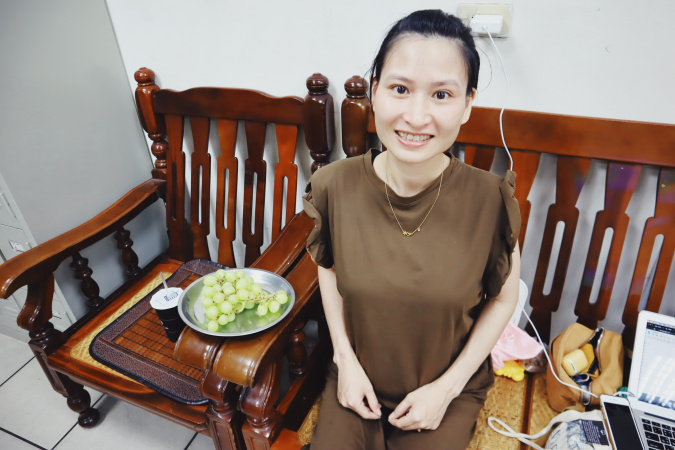 Hailing from central Vietnam, Amy, fluent in Chinese, is four months pregnant, and her baby bump is barely noticeable, making it hard to believe she's 31. Like many Vietnamese migrant workers, Amy came to Taiwan to work in an electronics factory, borrowing money to ease the financial burden on her farming parents. She's been in Taiwan for a decade, working in the same factory and rising to the position of team leader.
During these ten years, Amy not only excelled at her job but also found love with a fellow Vietnamese worker. Unable to return home last year due to the pandemic, Amy and her husband decided to register their marriage at the Vietnamese office in Taiwan. After completing their work contracts, the couple plans to return to Vietnam together.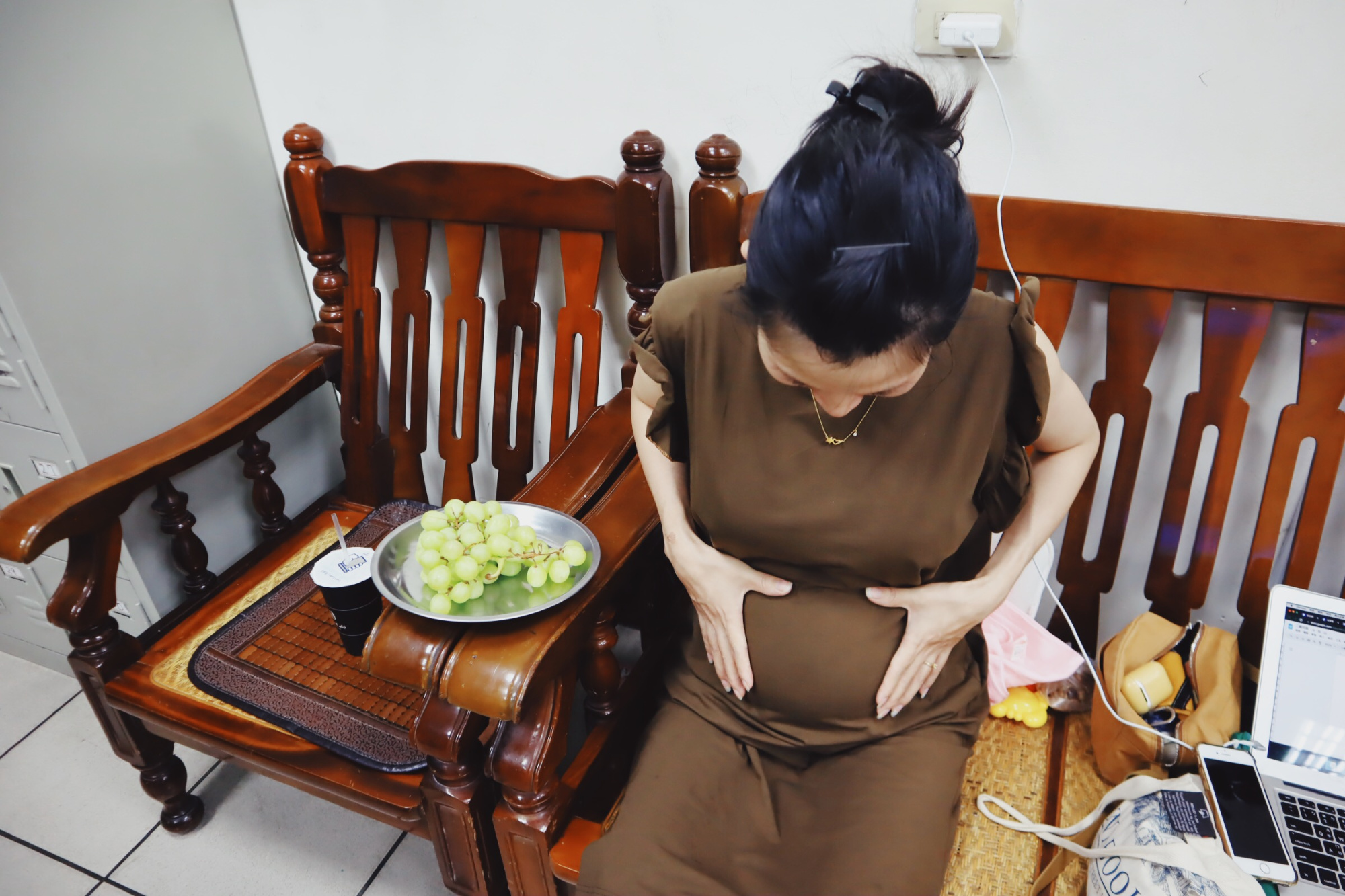 In June this year, Amy's factory downsized, and after being laid off, she discovered she was pregnant. Luckily, a fellow Vietnamese saw information in our shelter's native language outreach and told her about it. She came to our Vietnamese shelter for childbirth. Amy shared that she loves the shelter's environment. Although she lived with Vietnamese peers in the factory dorm before, the shelter feels much cozier. Everyone buys fruits and sweets to share, and they all pitch in to help take care of the babies.
Amy mentioned that she feels it's because the migrant workers here have all faced some difficulties in life, so everyone spontaneously takes care of each other, and it's quiet after 10 p.m. Unlike in the factory dorms where lights were left on, and people talked loudly on the phone, she has experienced several heated arguments among roommates.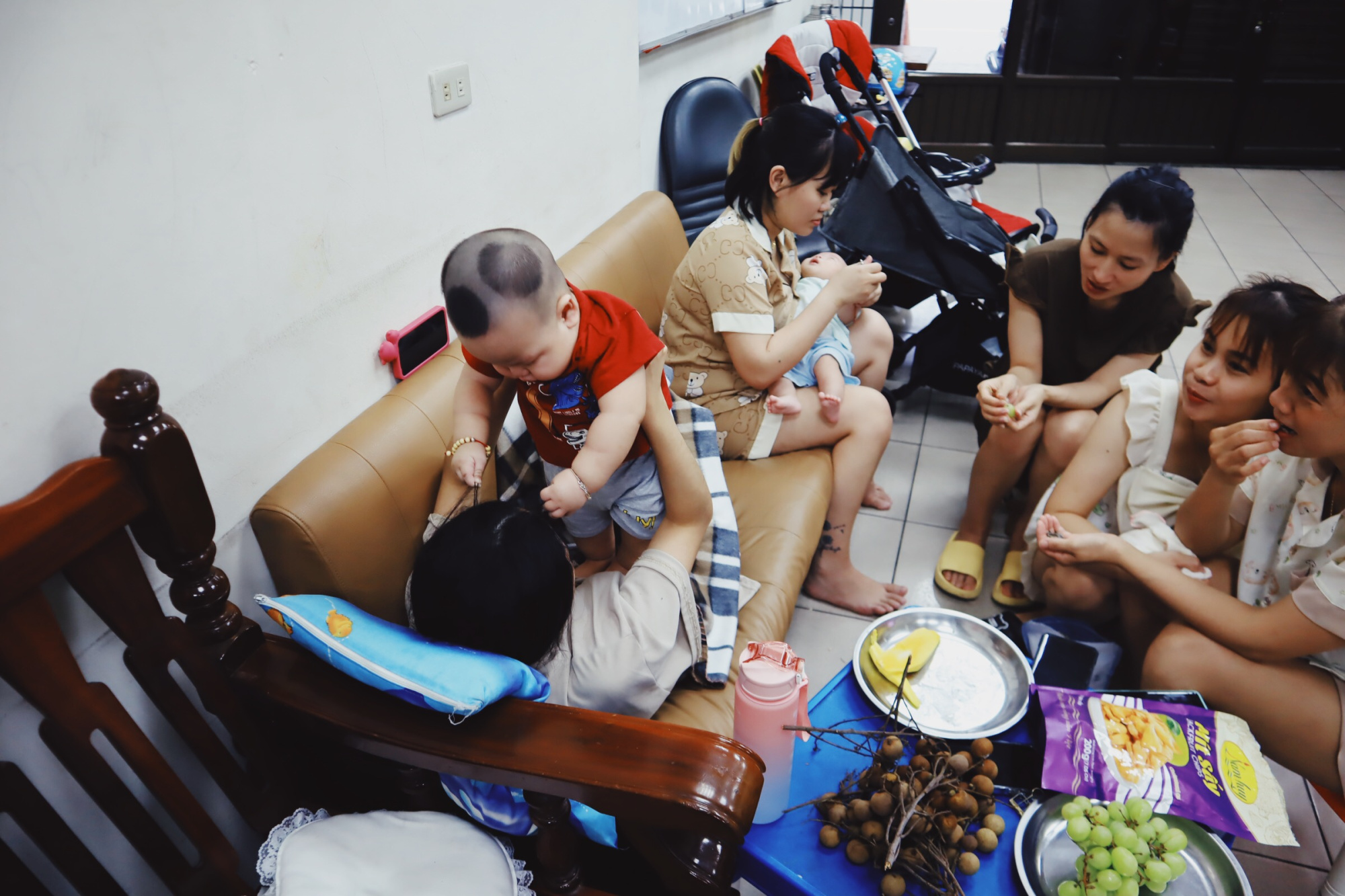 Living arrangements for migrant workers in Taiwan often involve shared accommodations, leading to friction in communal living. So, coming to the shelter, Amy finds the people especially warm. There's a natural understanding of each other's situations without the need for strict rules.
We value all the migrant workers who come to the shelter, whether pregnant or dealing with work-related injuries and labor disputes. We walk with them through the lows of life, hoping that when they leave the shelter, they take with them courage and strength to continue their journey in a foreign land.