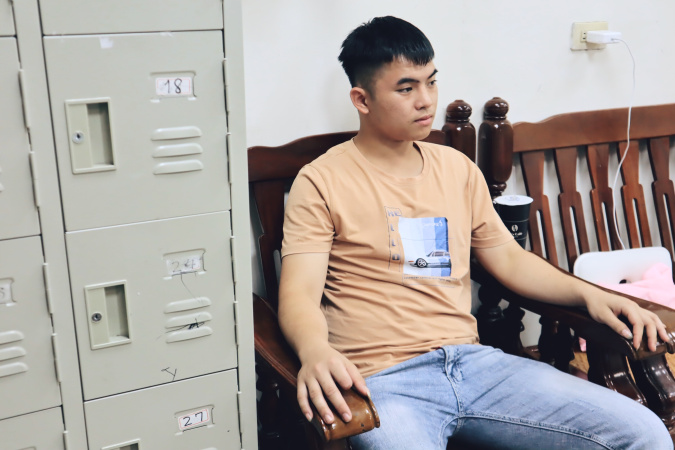 Before coming to Taiwan, 20-year-old Ayu had countless ideas about what working in Taiwan might be like, based on stories from neighbors and relatives. However, he never imagined that on his sixth day of work in Taiwan, he would lose his right index finger.
"My hand used to be so smooth, and now it's like this..." Ayu extended his right hand with the missing index finger, wearing a shy and helpless smile, as if blaming hisself for being so careless. This simple young man makes people feel really sorry for him.
Ayu worked at an auto parts factory and remembered the day he lost his index finger. His left hand was usually sore, so he switched to using his right hand. Unexpectedly, he couldn't keep up with the machine's speed. He didn't have time to pull his hand away, and his index finger was crushed in an instant. There was blood, flesh, and broken bones stuck to the machine.
When Ayu reached the hospital, he had to endure five long hours of pain before getting into the surgery room. He didn't have an interpreter with him, so he had to call a fellow countryman working in Taiwan for translation help. On the call, he received the heartbreaking news that his finger couldn't be fixed and would remain permanently damaged.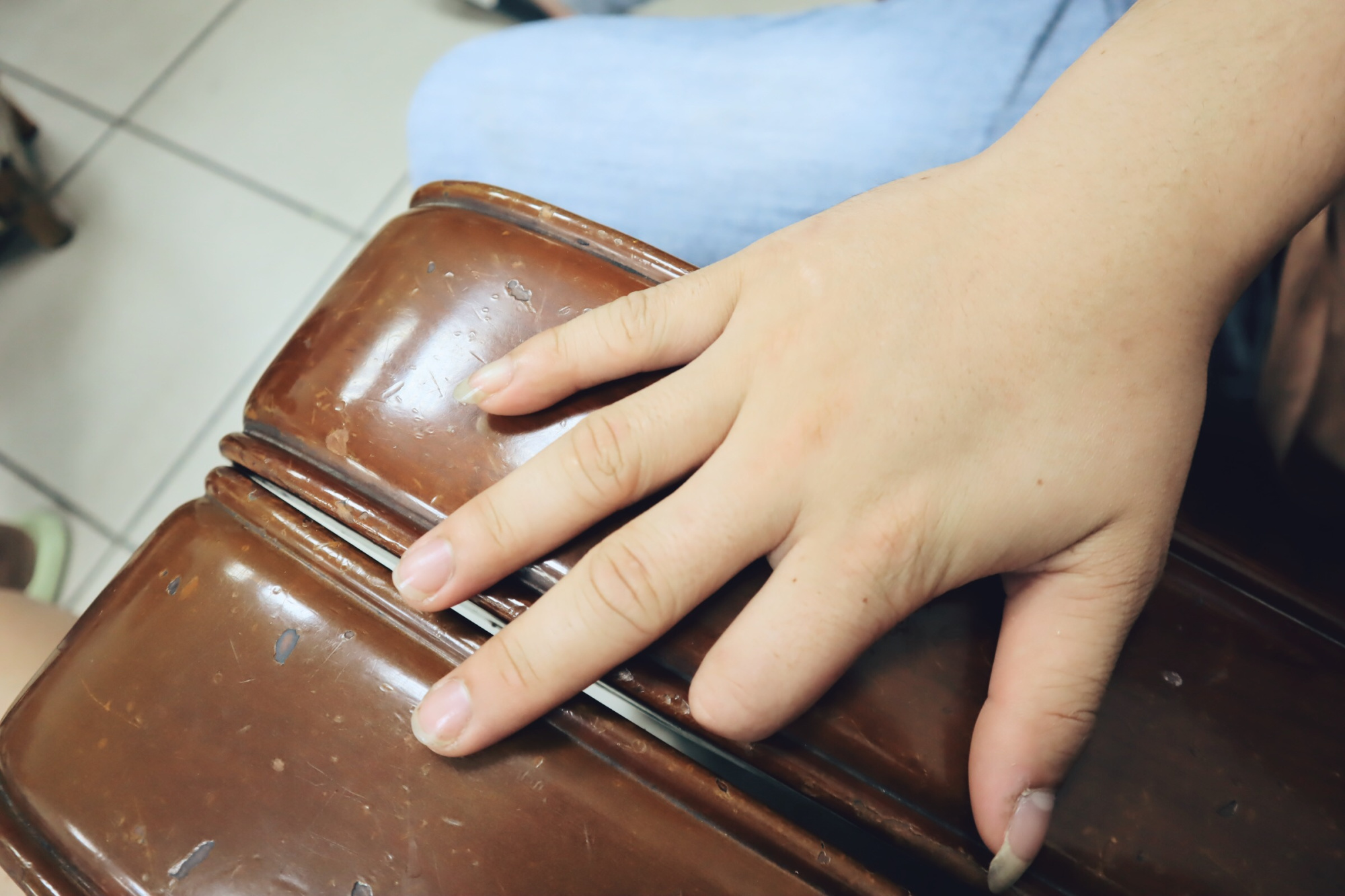 After the surgery, Ayu couldn't work for a month and a half. When he returned, they put him back on the same machine that crushed his finger. He felt really scared seeing that machine again. They later moved him to a department where he had to lift heavy stuff, but because of his missing index finger, it was tough for him to handle anything over 20 kilograms. In the end, he got fired. With no other options, Ayu, who had already paid almost 200,000 Taiwanese dollars to a recruiter in Vietnam before coming to Taiwan, was not only dealing with the physical and emotional toll of his finger injury but also struggling with the pressure of repaying that huge debt.
When Ayu was at his wit's end, he met a fellow countryman who had once been helped by the Shelter near Zhongli train station. With the assistance of this fellow countryman, we quickly got the details and arranged for Ayu to stay at the shelter.
We found out that the factory only paid Ayu for one month while he was on medical leave, with no other compensation, which is unfair treatment for any worker. With our intervention and coordination, we've successfully helped Ayu request disability benefits and the appropriate compensation amount from the Bureau of Labor Insurance. In the future, we will continue to investigate the factory's negligence and fight for the compensation Ayu deserves.
"I'm really grateful to the shelter for helping me when I was at my lowest, providing me with food and shelter," says Ayu, who is currently recovering at our shelter. He mentioned that he doesn't have time for self-pity. Instead, he wants to work hard to earn more money to support his farming parents back in Vietnam. "What's even more important is that the shelter's support made me realize I have the strength to fight for my rights in a foreign land."