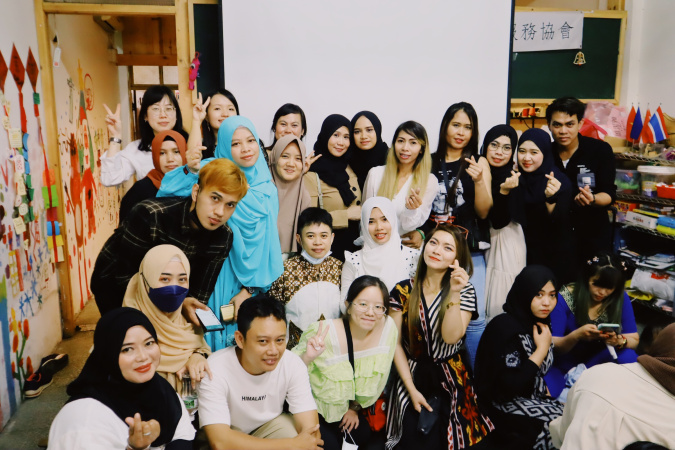 Over the weekend, the Shelter SPA and SPPNT held iftar celebrations in Indonesia, inviting the migrant workers we helped to "return to their mothers' homes" to celebrate the Muslim New Year.
Early in the morning, many migrant workers from different parts of Taiwan arrived in Zhongli to reunite with us. There were migrant moms who had given birth in the shelter, fishermen who had successfully fought for compensation with our help after wage disputes with their bosses, and even Eda, who had recovered from stage 1 bone cancer with treatment at the shelter two years ago. Every migrant worker who has stayed at the shelter has an untold story, and because we've all gone through some tough times, we cherish the bond we share.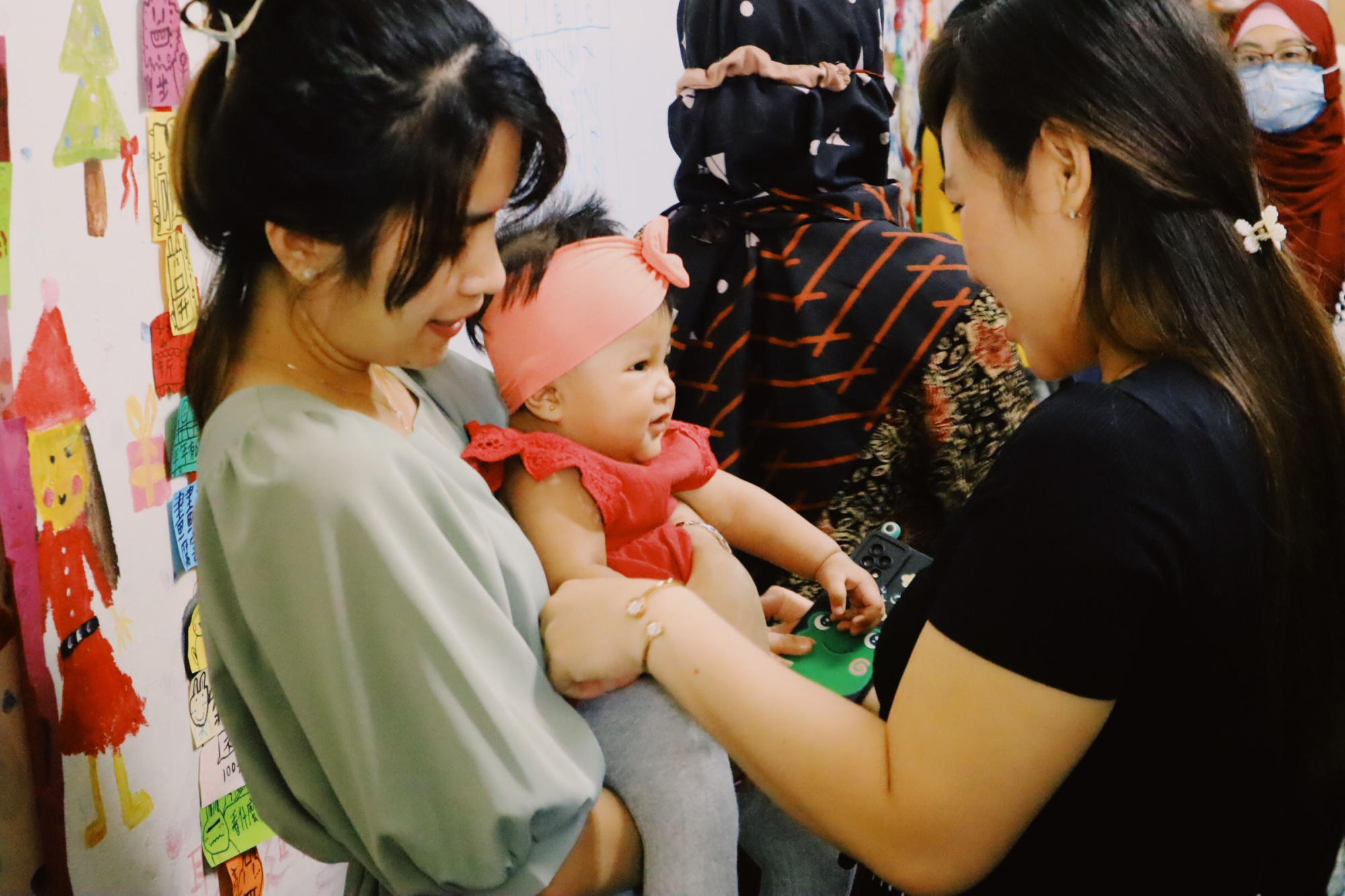 In addition to prayers and celebrating Eid al-Fitr, in the morning, we collaborated with the Taoyuan City Government's Cultural Affairs Bureau to screen the Indonesian documentary 'Help Is On The Way.' It's a documentary by an Indonesian director that chronicles the journey of Indonesian women coming to Taiwan to work as caregivers. Many migrant workers watched it attentively. In the afternoon, we invited the migrant band 'SID'er ROSE' to perform. The members of SID'er ROSE are from New Taipei and Taoyuan. The guitarist, Indra, is a former migrant worker we helped place, and he's also a member of the heavy metal migrant band 'dream of Death,' which once performed at the Tainan May Jam Music Festival. Seeing Indra confidently playing the guitar now, we are really proud of him.\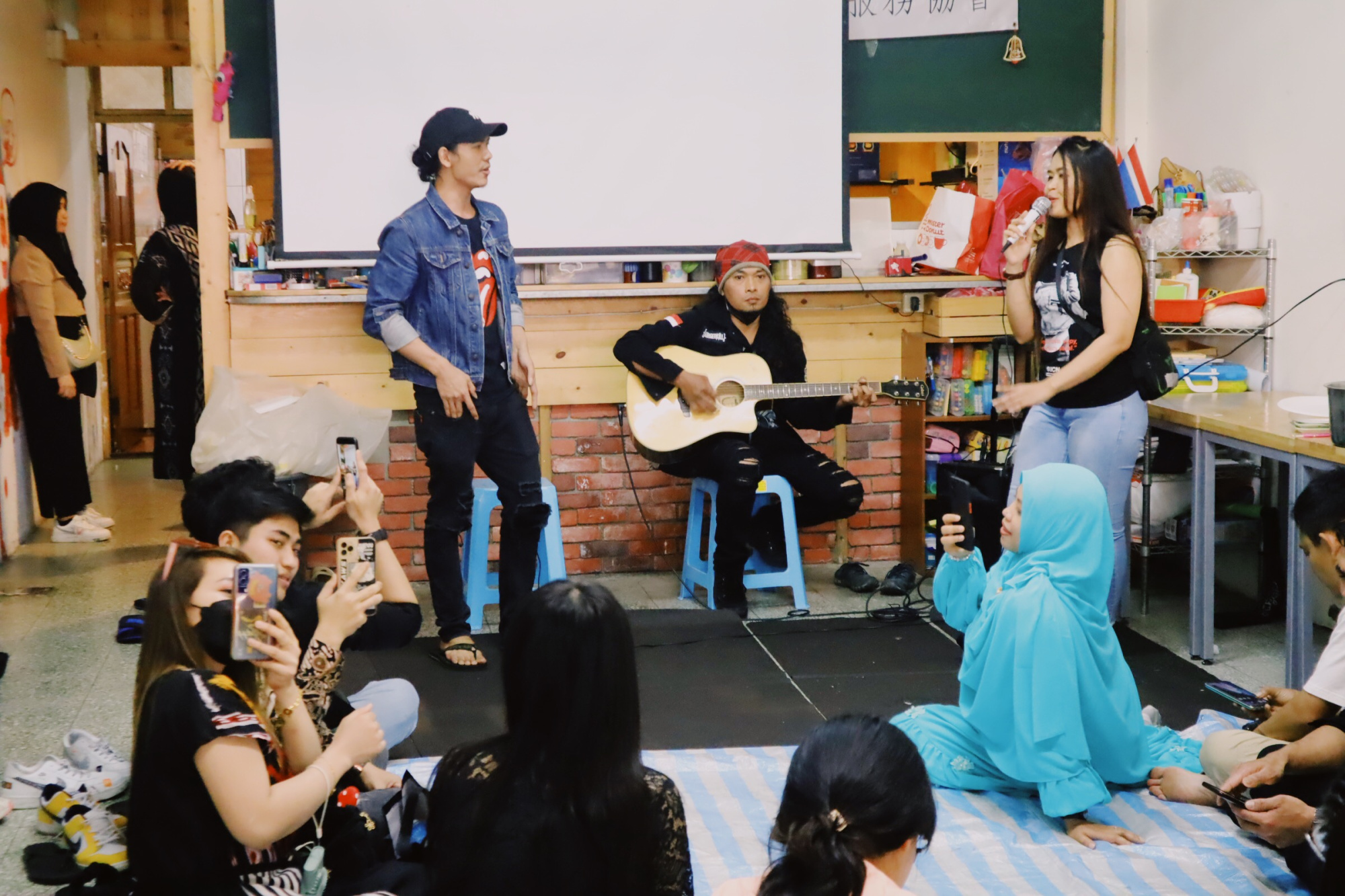 We've placed many talented migrant workers in the shelter. They might face difficulties like workplace injuries or labor disputes in a foreign land. Helping them through tough times and back into the workforce, we've discovered that many of these workers are like stars waiting to shine when placed in the right position.