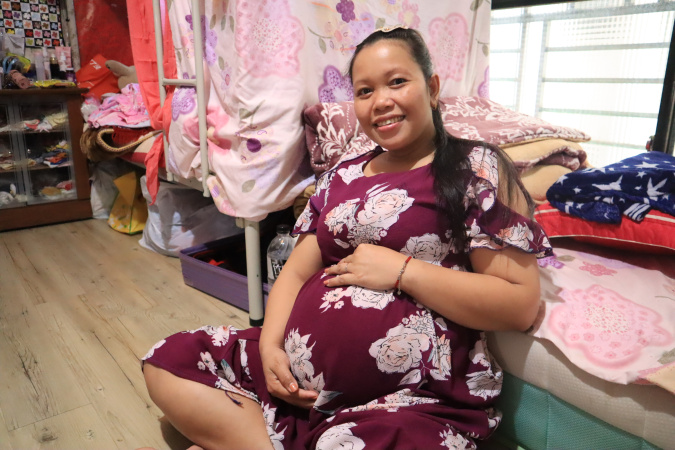 When Susanti was young, she had an unhappy marriage in Indonesia. Because her ex-husband was weak, she had to go to Malaysia and Singapore early on to earn money and support her family. Nine years ago, she came to Taiwan to work, leaving her own child in Indonesia for her family to take care of, while she took care of other people's kids here.
When Susanti first arrived in Taiwan, her first boss was really harsh. They made caring for kids difficult for her in all sorts of ways. In her rare breaks, she'd use the BIGO LIVE chat app to connect with fellow Indonesians and share her worries. A few years ago, BIGO LIVE was a hit among Southeast Asian migrant workers, offering a platform for support and even forming relationships. A young fisherman from Nanfang'ao in Yilan would quietly listen to Susanti's concerns on BIGO LIVE, sharing his world to comfort her. This supportive fisherman eventually became Susanti's husband. They met online, fell in love, and married three years ago. Susanti changed jobs to be closer to him, allowing them to finally live together in the same city.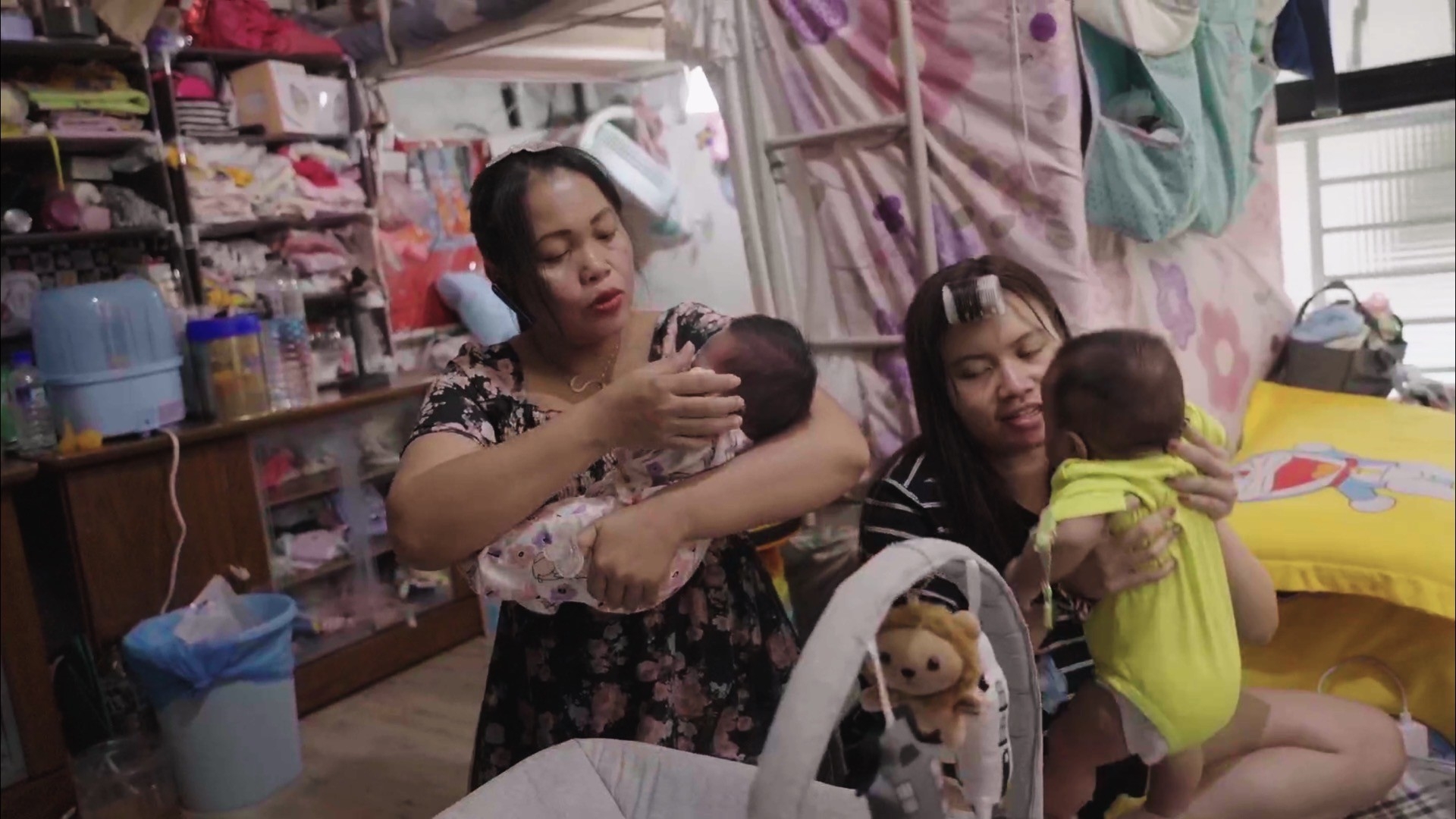 Susan, in her 40s, thought she was done with having kids. But when she found out she was pregnant, both she and her husband were overjoyed. Yet, dealing with diabetes, high blood pressure, and being an older mom made her pregnancy really tough. Although her boss wanted her to wait until she was eight months pregnant to quit, she was hit hard by morning sickness early on. Juggling caring for an elderly person, lifting and bathing them daily, put her at risk of miscarriage. So, she decided to quit early and focus on her pregnancy. But, the agency insisted she go back to Indonesia, wrongly saying migrant workers can't give birth in Taiwan.
Migrant workers like Susanti often deal with unequal access to information in Taiwan. To tackle this, the Serve the People Association's regularly spreads the word about worker rights in languages they understand, making sure more folks are in the know. Luckily, when Susanti got pregnant, she didn't just rely on friends; she hit the web herself. She found out that Taiwan's got rules to protect migrant workers having babies here. Thanks to the Serve the People Association's info blitz, she realized we can help pregnant workers settle in safely until their little ones arrive and even assist if they need to switch jobs.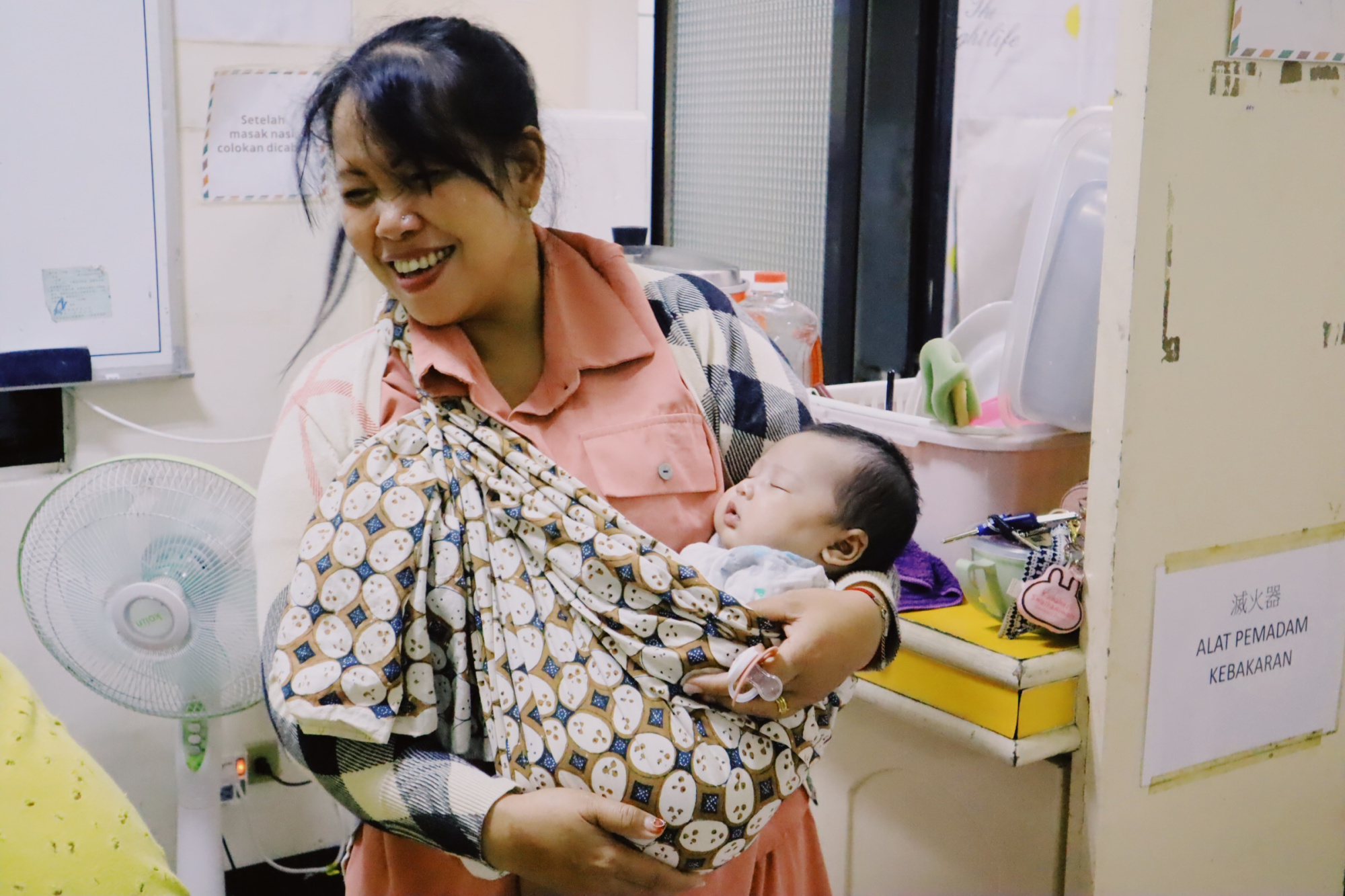 Now, Susanti is at the Serve the People Association's Indonesian facility, getting ready to give birth. Here, she's met many fellow pregnant migrant moms. Alongside her compatriots, her husband joins her daily via video calls, helping her navigate the challenges of pregnancy. "This child is a gift from heaven," Susanti says, gently touching her round belly, looking ahead with hope. We'll keep standing by Susanti, supporting her as she safely delivers her precious baby.