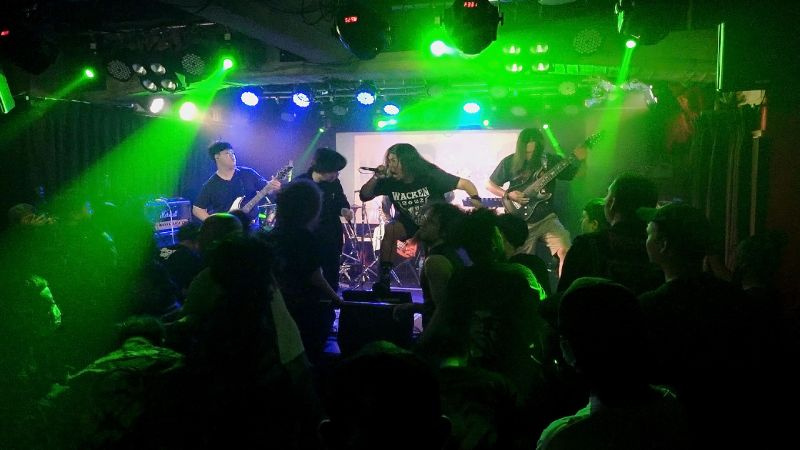 In recent years, Taiwan's metal music scene has seen a group of unique faces - metal fans who are Indonesian migrant workers. These Indonesian metal fans formed a community called "INDONESIAN METALHEAD TAIWAN" and they are rocking it at metal music performances all over Taiwan. With the rise of the Indonesian migrant worker band "Jubah Hitam" at major music festivals in Taiwan, the Indonesian metal fans in Taiwan have become even more active. This band not only got invited to perform at Taiwan's death metal music festival in 2022 but also made it to Taiwan's biggest music event - "the Megaport event" this year, becoming the first migrant band to hit that stage and setting a record.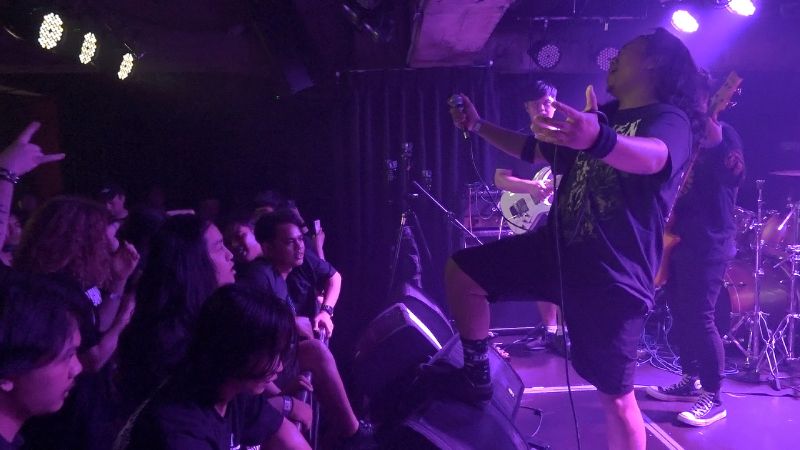 Jubah Hitam formed in 2019 with David as the main guitarist, Robby as the lead singer, Andy on rhythm guitar, Dion on bass, Haris on synthesizer and backing vocals, and Feri on drums. These guys come from different parts of Indonesia, like David from Lampung Province and Robby from Sumatra. They've been in Taiwan for 10 years now, working at sports equipment and furniture factories in Chiayi. Most of them got into heavy metal music when they were young back in Indonesia,Most of them got into heavy metal music when they were young back in Indonesia, and they learned instruments by themself and played in bands. It wasn't until they joined Jubah Hitam in Taiwan that they got the real chance to perform on stage.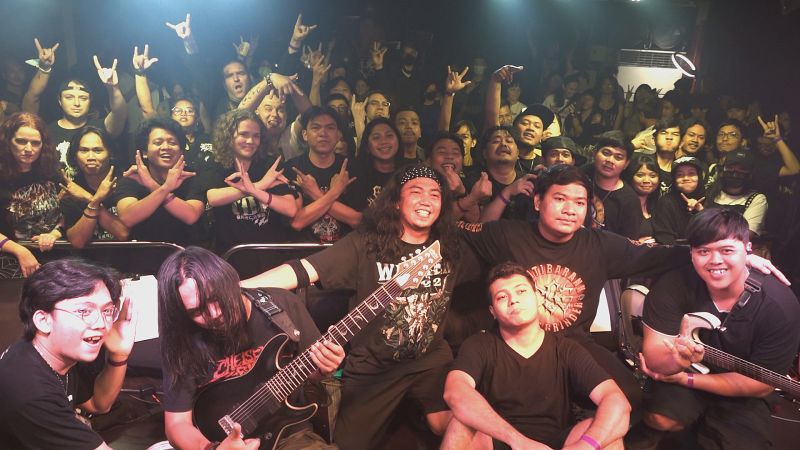 At Jubah Hitam's shows, you can see the audience getting into intense physical interactions unique to the heavy metal scene, like mosh pits and body surfing. At the concert, all the fans share the same vibe and effortlessly break down language and cultural barriers in the midst of the high-energy emotions. This spontaneous and direct exchange not only creates a special connection between the band and the audience on stage but also brings the audience members closer together. Through metal music, Jubah Hitam is not just breaking national boundaries but also sparking new imaginations about migrant workers in Taiwan.
Here is a live video of Jubah Hitam at the Megaport event: Hihttps://www.youtube.com/watch?v=oSW2s5N_MDY&ab_channel=JubahHitamOfficialtamOfficial
〔NOWnews / Feature report from Gan Tingjia (甘庭嘉) 〕2023-07-30 16:31:04
〔NOWnews / Feature report from Gan Tingjia (甘庭嘉) 〕2023-07-30 16:31:04
〔Photo by reporter Kang Zhongcheng(康仲誠)〕2023-05-20