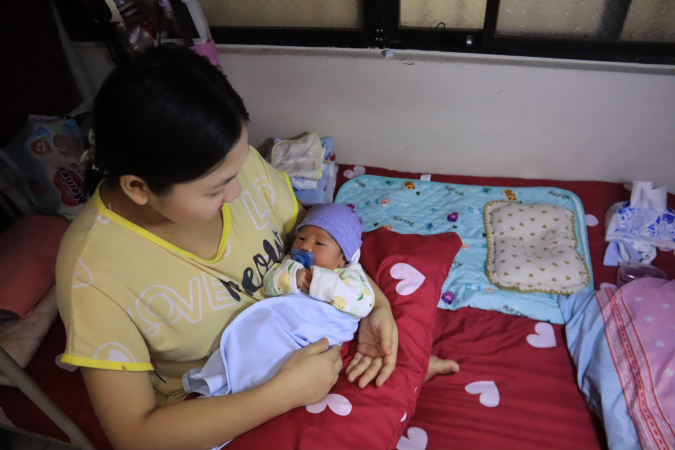 Sandra's first pregnancy was tough. She had low blood pressure during delivery and briefly passed out at the hospital, freaking out the medical staff. Her husband, an Indonesian migrant worker in Taiwan, was waiting outside the delivery room, crying and worried about her.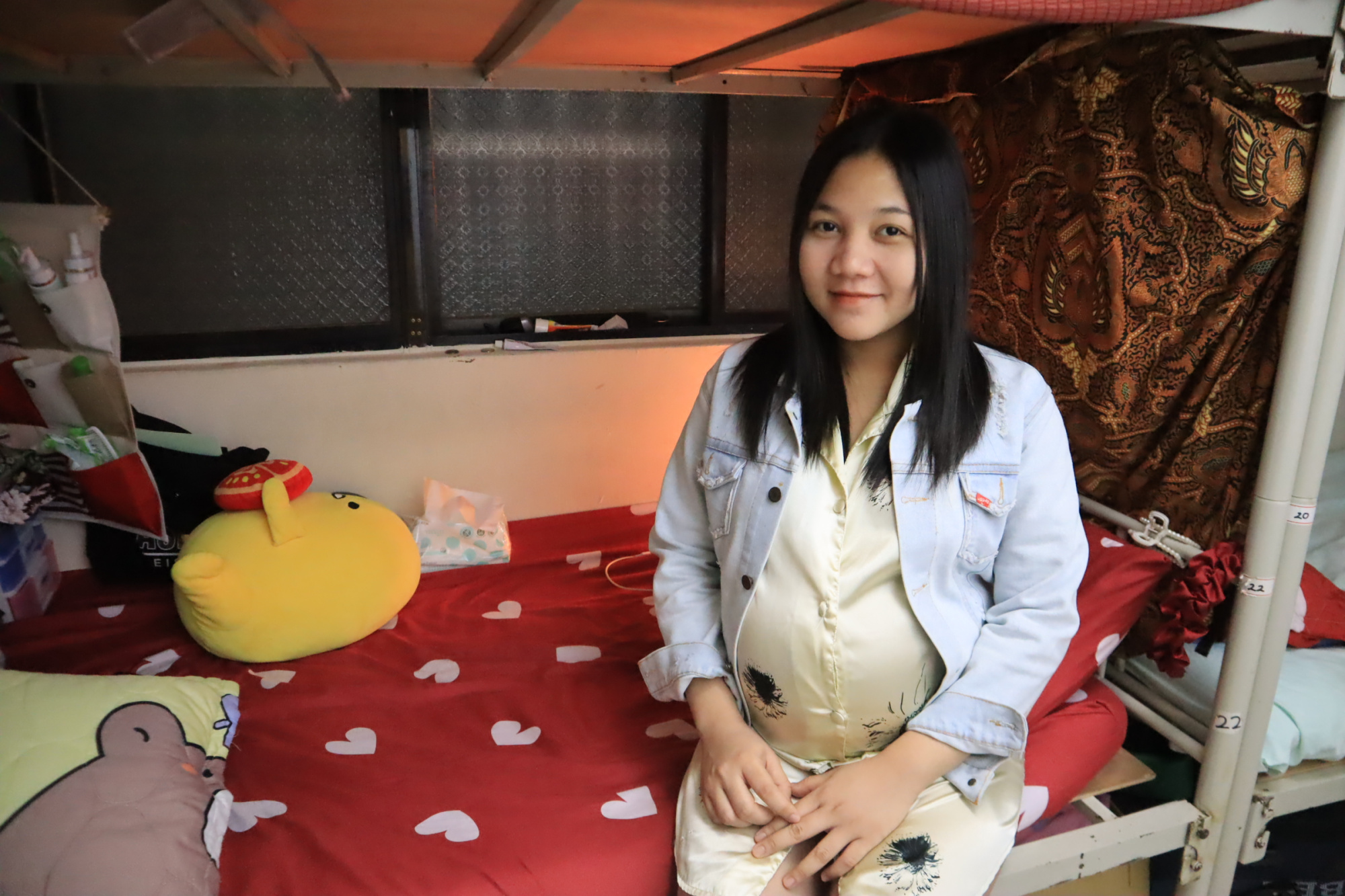 Luckily, Sandra's a strong woman. After a successful surgery, she and her hubby welcomed a healthy baby boy named Akka. During pregnancy, the gentle Sandra is often hailed as the "most beautiful pregnant lady" at the shelter, and at just 25 years old, she already has years of professional experience in elderly care at the nursing home.
Five years ago, Sandra and her childhood sweetheart got married in Indonesia and came to Taiwan to work. When they found out about the pregnancy last year, both were super excited for their first boy. At first, Sandra didn't dare to tell her employer, fearing they'd fire her, leaving her with no income. She was also afraid of being sent back to Indonesia by the agency and paying a fortune to return to Taiwan. After much thought, she toughed it out through morning sickness and the risk of miscarriage while caring for the elderly, then quit her job after seven months to give birth at the Indonesian shelter run by the Serve The People Association.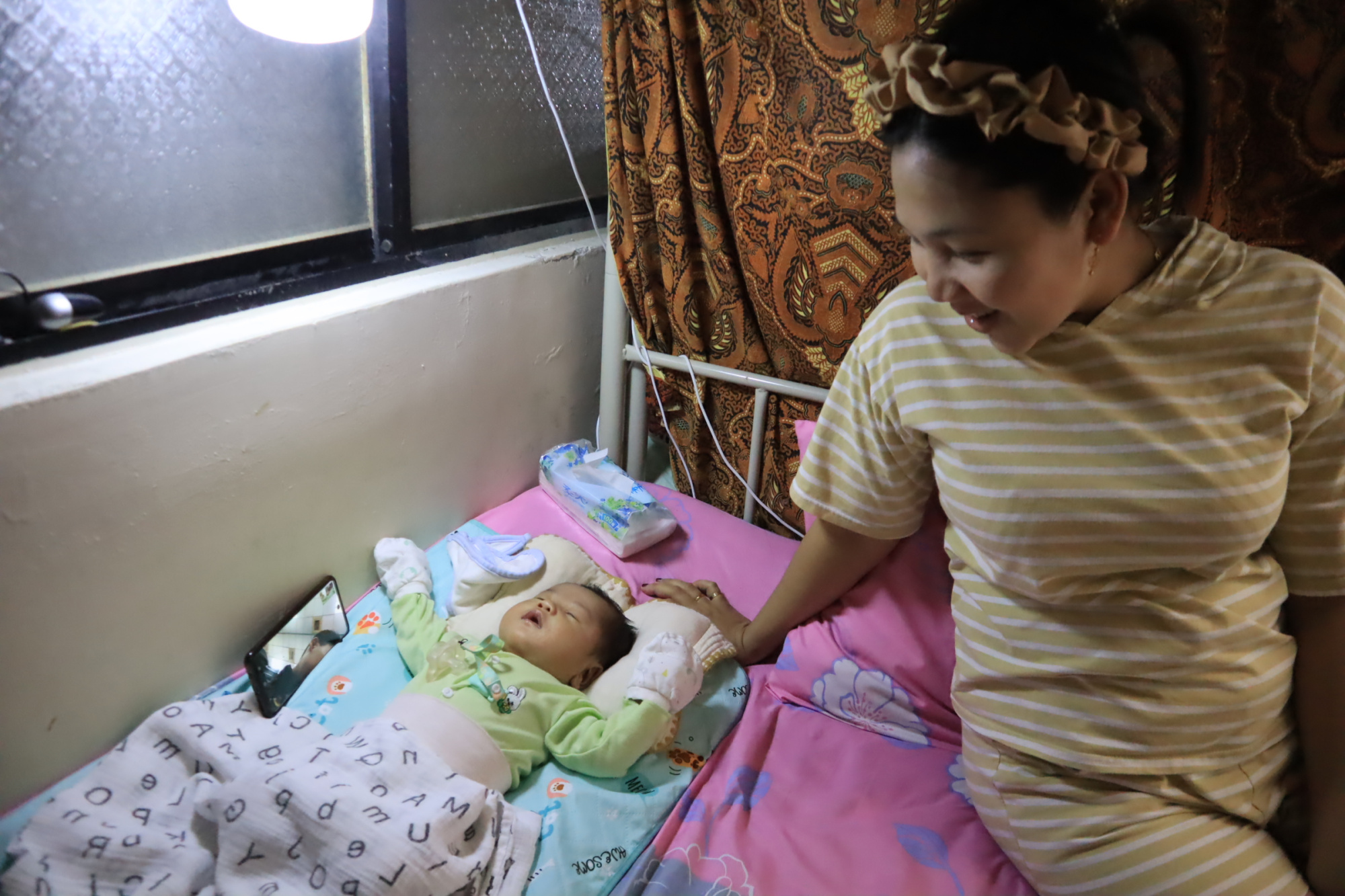 Being alone in a foreign land while giving birth is scary, but Sandra is confident in taking care of her baby and embracing motherhood. She said, "I'm used to bathing, feeding, and changing diapers for 30 elderly people every week. Taking care of babies and the elderly is similar, and I'm skilled at it. No worries!"
With help from the us, Sandra could deliver, rest, and receive medical care at the shelter without spending money to go back and forth to Indonesia. Two months after her baby's birth, she's back at work, caring for the elderly as before. This not only saved Taiwan's Long-Term Care industry some money but also made Taiwan more supportive of migrant worker moms, creating a better working environment for pregnant working women in Taiwan.