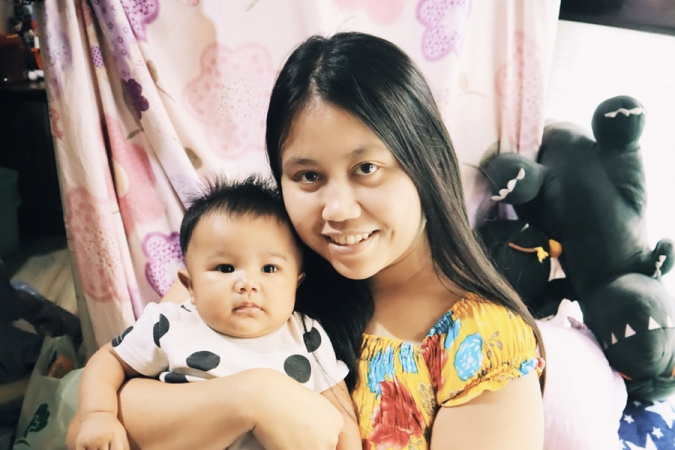 Sulastri, who has been working in Taiwan for the ninth year, has been employed by the same family, taking care of the daily life of the grandmother of the family. She has become extremely fluent in Chinese and is very integrated into life in Taiwan; even though she is a Muslim, she used to accompany her grandma to church on weekends. The employer's family always told her: "You are our family", and Sulastri was never absent from family trips and family meals.
Sulastri and the grandma, whom she was in charge of taking care of, were as close as mother and daughter. While the grandma was watching TV at night, she would let Sulastri go out to buy daily necessities and give her private time to talk on the phone with her boyfriend. Sulastri teaches the grandma to play Candy Crush; until she had uninstalled the program, the grandma was still on way to the latest level. Talking about the grandma, Sulastri couldn't help her eyes flush.
Sulastri and her boyfriend got married in Taiwan two years ago, and her employer also went to an Indonesian snack bar to attend her wedding and gave her a big red envelope. However, despite the blessings from her employer, Sulastri was kept reminded not to get pregnant too soon, because whether she was waiting for childbirth in Taiwan or returning to Indonesia to have a baby, it would make it impossible for Sulastri to take care of grandma wholeheartedly. She knew the concerns of the employer's family, but she was about to turn 30 and is of childbearing age, and she hoped to have children of her own. Last year, when Sulastri was finally pregnant, her employer didn't fire her but couldn't hide the disappointment.
When Sulastri was four months pregnant, the grandmother was unfortunately infected with Covid-19. Sulastri, who had been with her day and night, was also infected. Both of them were sent to the hospital and forced to be isolated. On the second day of hospitalization, the grandma's condition deteriorated rapidly, and passed away in the hospital soon after. When Sulastri heard the news of her grandmother's death, she was so heartbroken that she couldn't stop crying. What was even more regrettable was that she was still receiving isolation and treatment in the hospital, so she couldn't participate in her grandmother's farewell ceremony.
The grandma passed away also meant that the employer could not continue to employ Sulastri. They could only give her the gold jewelry from grandma's lifetime, wishing her a smooth childbirth in Taiwan. Every migrant worker faces different situations, and Sulastri was lucky to meet a good employer; but she also understood after the grandmother's sudden death that no matter how harmonious and intimate she was with her employer's family, the labor-employment relationship would eventually end. She has her own life to live, getting married, having children, and running her own family would be her lifelong task indeed.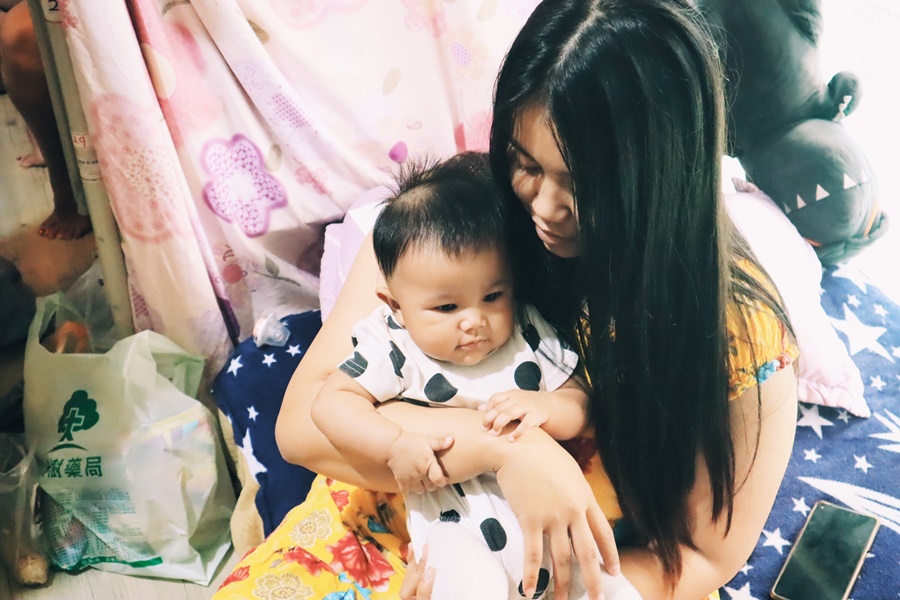 Sulastri was referred to a new employer. Afraid of being fired, she dared not confess that she was pregnant. In addition, her figure was not obvious, so she kept it secret until the day of delivery and even called an ambulance herself after the labor pains started, giving birth to a lovely baby girl naturally in the hospital. The new employer was taken aback, but also expressed blessing, making Sulastri feel both grateful and a little bit bad.
After giving birth, Sulastri took her baby to our shelter to recuperate under the introduction of the agency. The migrant workers in the shelter helped each other take care of the child, and our staff also assisted in handling the newborn's documents and paying attention to her life after giving birth, and her physical and mental condition. It made Sulastri feel very at ease. She wants to tell other migrant workers who are pregnant in Taiwan that they don't have to worry about being sent back to their country because of pregnancy or childbirth. "As long as there is the SPA shelter, we are always somewhere to go."