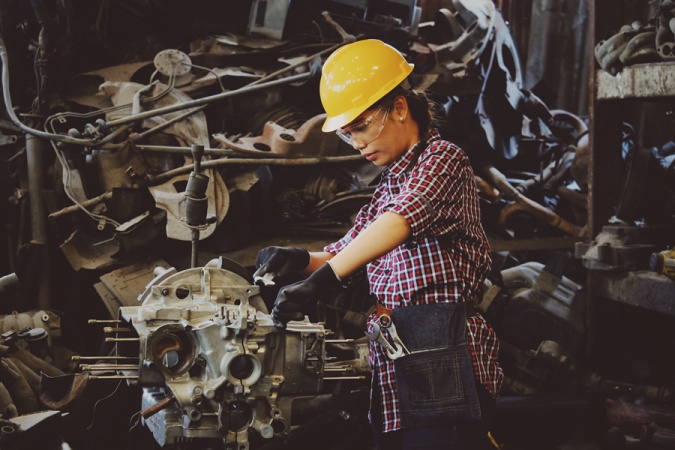 "In the beginning, it was agreed that I would take care of a-ma, but I hardly saw a-ma ( it means "grandma" in Taiwanese) in my actual work. I was always helping to clean the hostels and weeding in their field. I couldn't figure out why everything was so different from how they told me." Dwi said to us in a weak voice.
Come to Taiwan with a dream
28-year-old Dwi is from Indonesia. With a gentle and filial personality, she once worked as a caretaker in Singapore for a year. Her friends from her hometown mentioned Taiwan to her with eyes full of light, "The working conditions and treatment are better in Taiwan, and you won't suffer if you work there." Therefore, Dwi tried hard to find a way to come to Taiwan. As the breadwinner of her family, she wanted to earn more money so that her younger brother could go to college and relieve her elderly parents of their worries.
Work has become an endless nightmare
Dwi thought her first job was to take care of her 84-year-old grandmother; she was sent to clean two homestays in Taipei and Yilan under the name of her employer, instead. The employer hired her in the name of a caregiver. She was required to do cleaning work far more than the time to take care of a grandmother. She even had no rest from 6:00 am to 11:00 pm, more than that, she had to try hard to find time to help the farm work with her hands that were peeled and swollen by pulling grass in the fields. All these made her over-exhausted.
Even though she finally changed jobs later, she encountered a similar predicament again. In her second job, Dwi didn't even meet the grandmother she needed to take care of usually. She was taken to the kindergarten run by her employer to help. She told us, "I start work at 7:30 in the morning. I have to prepare breakfast, lunch, and snacks for the whole kindergarten. I help lay quilts for the children to take a nap. I am also responsible for preparing lunch for the after-school parenting class. It is not over after the children go home. My work could be ended only after cleaning the entire kindergarten." For a whole year, she worked overtime severely, but she never got overtime pay. What's worse, after those finished, she even had to make herself a simple bed with quilts, to sleep on the wooden floor of the kindergarten.
Excessive work outside the permit and far beyond the reasonable range
"I don't know why the work was different from what they said at the beginning. I thought I just need to take care of a-ma." Dwi felt aggrieved. Caretakers are most often forced to work outside their licenses. Many employers hire them with gimmicks, and they often find out that the work they are taking on has nothing to do with caretaking after they arrive. Fearing being deported back and burdened with unpaid high agency fees, migrant workers have little ability to refuse, let alone resist.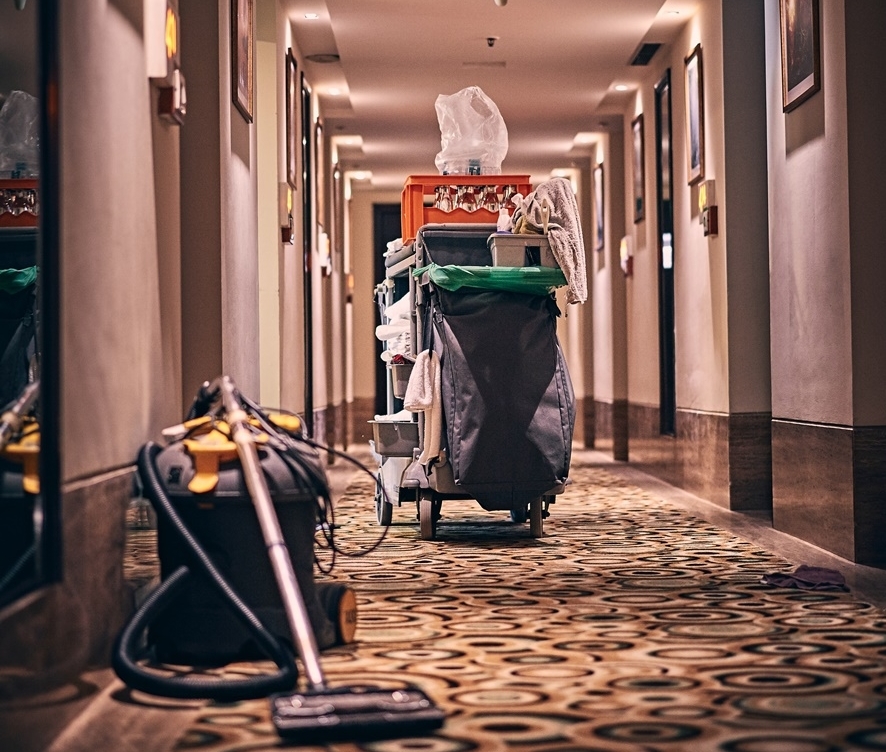 Caretakers in Taiwan are not protected by the Labor Standards Act.They do not clock in and go to, and from getting off work. Whether they work overtime or make overtime pay is mostly based on the free opinion of the employer. It is even more difficult for immigrant workers who are already in a disadvantaged situation to provide proof and fight for their due rights. We asked Dwi if there was anything she wanted to say to her employer, and nervously, she only said, "If I am a caretaker, I hope I can only take good care of a-gon("grandpa" in Taiwanese) or a-ma("grandma" in Taiwanese)."
This is Dwi's tiny desire, and it is also the basic working condition that the caretakers strive for.