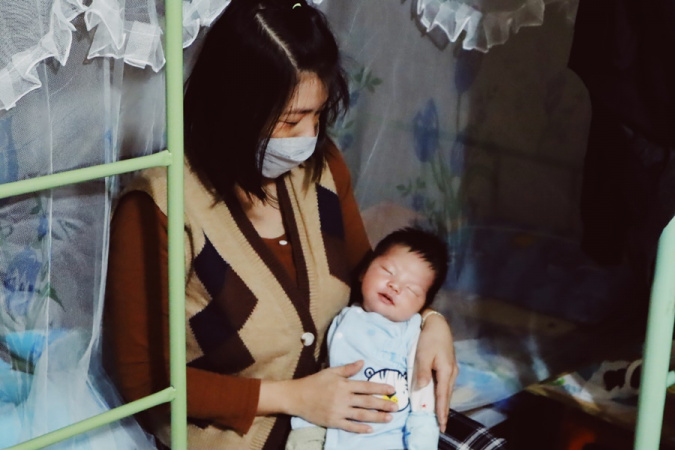 A lovely baby of the Vietnamese migrant worker was born in our shelter during the new year holiday! The Vietnamese mother Nguyễn Thị Mỹ welcomed her newborn baby in Taiwan. We are all glad to know that they were both healthy.
Mỹ is from Hung Yen, a province in northern Vietnam. She's a single mother who has two children from a previous marriage and came to work alone in Taiwan three years ago. To give her kids a better education, she is in debt to pay the broker's fee of 3,500 US dollars.
Meet her new husband in the foreign land
When Mỹ arrived in Taiwan, she soon found that there were only two Vietnamese in the whole factory. The foreign environment made her very helpless until she met her current husband. They supported and took care of each other for a long time, and decided to marry at the Vietnam Economic and Cultural Office in Taipei last year.
Mỹ couldn't make more money by working overtime in her factory. With her base salary, she doesn't leave much after paying the broker's fee and dormitory rent, so she still lives under a lot of pressure. However, she never thinks about running away, which will put her in a worse plight of losing health insurance for legal migrant workers. Moreover, she realizes that there are many social welfare organizations fighting for their rights so she tries hard to stick to her job and pays the broker's fee by herself.
Mỹ and her husband are both excited when she was pregnant. She never expected that she could be a mother again at the age of 35. Nevertheless, she thought that migrant workers could be sent back if going to have a baby, "I want my baby so bad, but if I am being sent back now without paying off my broker's service fee, how could I get enough money raising my children? What can I do now?" She was also very worried and depressed.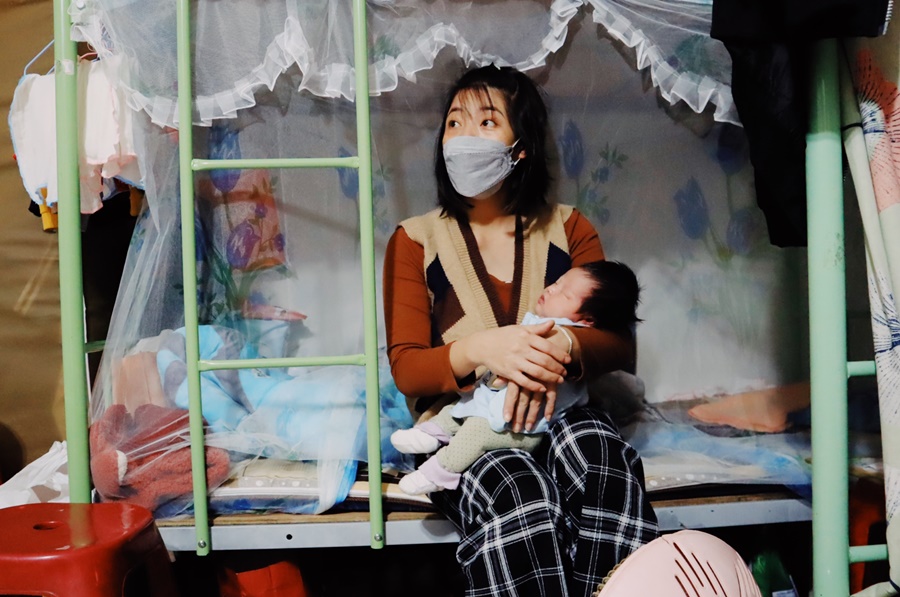 Give birth in peace in the shelter
Mỹ received information about the shelters of the Serve the People Association on Tiktok. She saw a video from a Vietnamese worker of SPA, recording the birth of the first baby in our shelters. The video tried to tell their fellow countrymen that any legal migrant workers are welcome to SPA and can get help if they need to give birth in Taiwan.
The video was shared by a lot of Vietnamese migrant workers. It tells more legal migrant workers who are mothers-to-be to hold their rights. Mỹ contacted our working partner in SPA and got the resettlements she needed. After six months, Mỹ cheerfully gave birth to a healthy baby in Taiwan with her delighted husband by her side.
Mỹ met many countrymen all around her homeland in our shelter. She told us that compared with the buttoned-down environment in her factory, she can now make various friends here, and they cheer each other up while gathering together. It's more wonderful than she expected.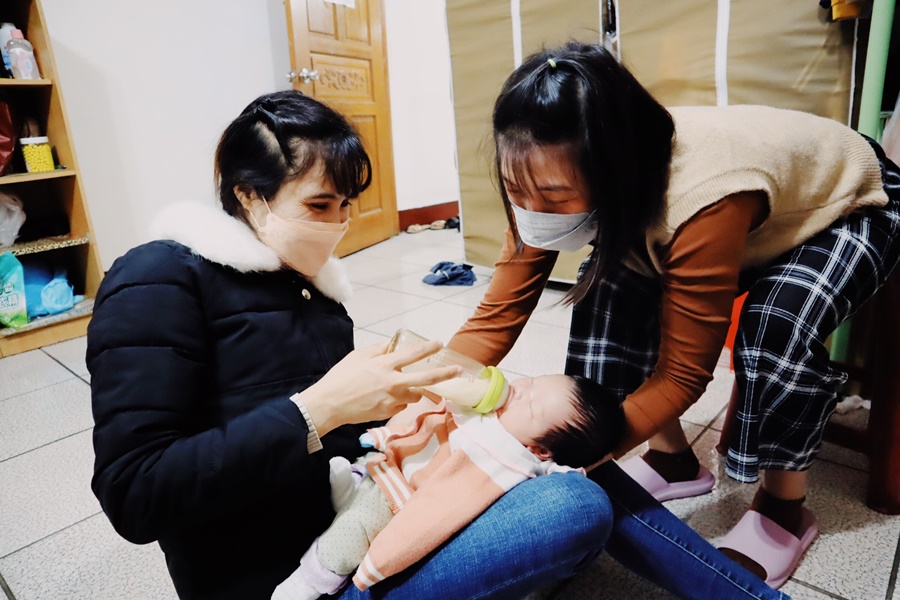 Mỹ is planning to send her baby back to Vietnam while she will stay here and keep working in Taiwan. She would like to tell her countrymen who are also Vietnamese migrant workers that they should never escape when being expecting. They will always own their right to be mothers even working in a foreign land. The Serve the People Association will steadfastly be in support of their rights, sharing the information to make pregnant migrant workers understand it, and maintaining shelters to provide a great place for their joy of welcoming new lives.