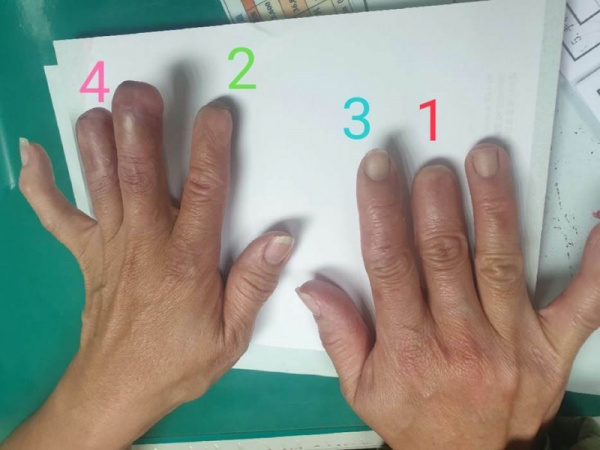 On December 28th of 2022, in Kaohsiung, Renwu District, a migrant worker was seriously injured in a building material company. He worked there as a machine operator. On that day, when he was cleaning an operating large-scale machine for sand and gravel, his whole right arm was drawn into the rolling machine shaft. His right hand, elbow, upper arm, and shoulder were badly crushed while jammed in the machine.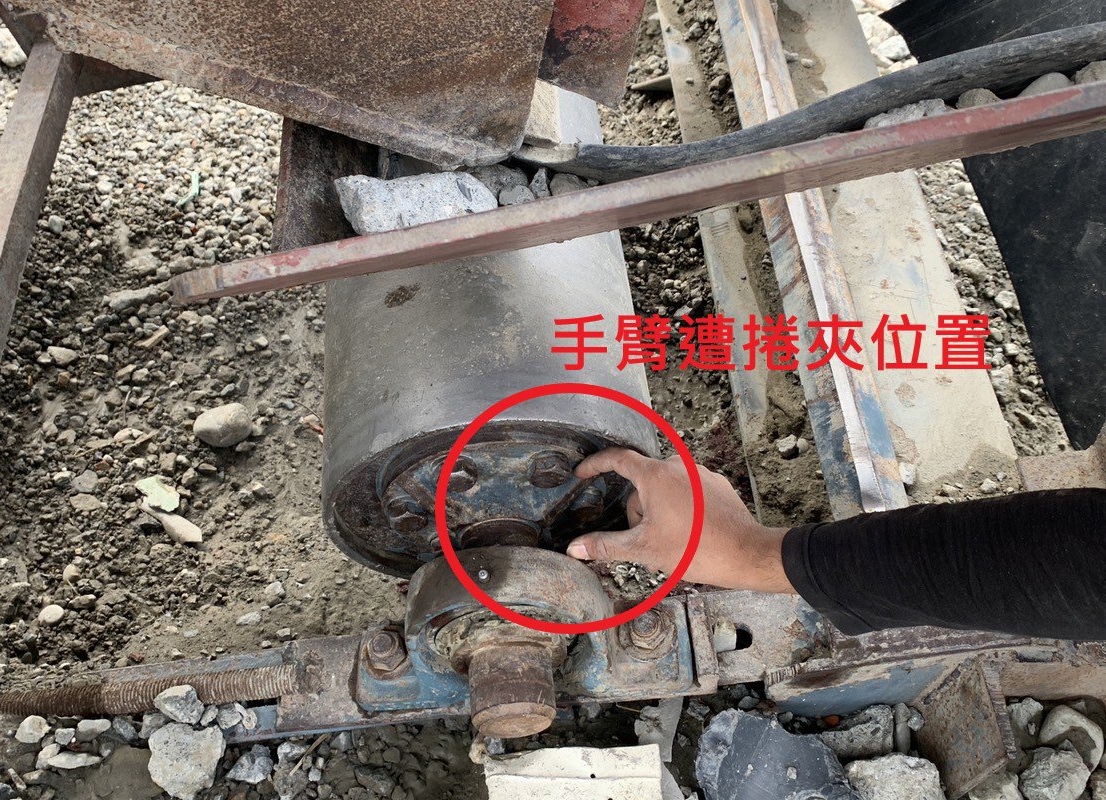 ( The machine shaft that crushed the migrant worker's arm ) ( From United Daily News )
After investigating the whole incident, the Labor Office of the Kaohsiung City Government pointed out that the employer must take responsibility for this accident. The employer let his worker clean the machine while it hasn't been shut down in advance according to normal operating procedures. The building material company has been ordered to close down and will be punished by Occupational Safety and Health Act.
A similar tragedy also happened to another migrant worker in Taichung. Last December, the bones of her left hand were gravely smashed by a machine, and two of her fingers were nearly severed. Sadly, she has already been injured by occupational accidents for the fourth time. Her doctor who had treated her before told her that this time was the worst.
After difficult surgery and long-term rehabilitation, the migrant worker recovered very slowly in about three months. She was grateful that her fingers were recovered with the doctor's help. However, her left hand would never be recovered. She decided to leave the dangerous job eventually.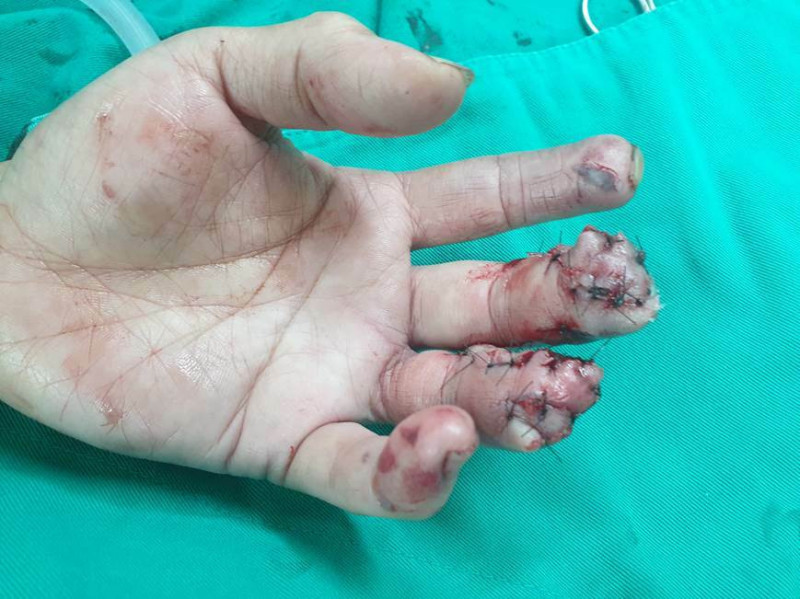 (The migrant worker's injured left hand after the occupational accidents ) (Liberty Times Net )
The doctor of Fongyuan Hospital called on everyone to pay attention to this issue. He has a lot of experience in the treatment of migrant workers who hurt or even lost their limbs in occupational accidents. Most of them work in factories and are still young. It is definitely a very serious issue that let these happen over and over again.
〔United Daily News / Reported by HSU, Ju-I (徐如宜) in Kaohsiung〕2022-12-28 16:34
〔Liberty Times Net / Reported by OU, Su-Mei (歐素美) in Taichung〕2022-04-26 12:4