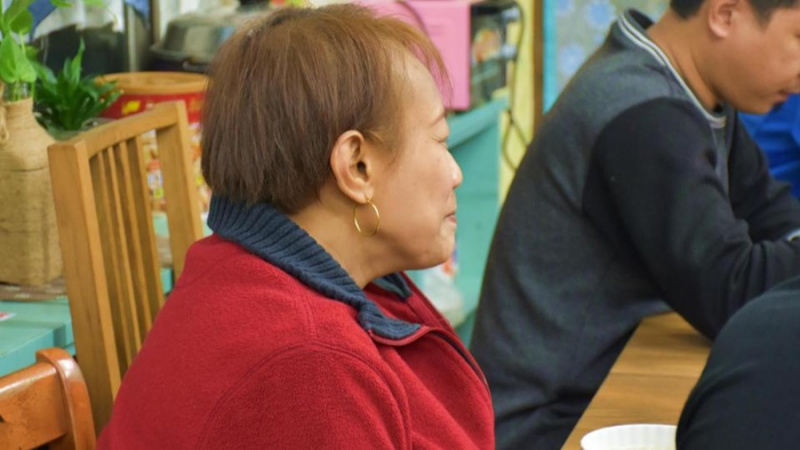 "I haven't seen my daughter in four years. I don't know if she still remembers me. My only wish is to make it home for her."
After being diagnosed with cancer, Gracy's hair is all but gone, and treatment has made her small body fragile, but she still hopes to return to her daughter.
THE STRENGTH OF A SINGLE MOTHER
43 year old Gracy is a single mother of a young daughter. This is the second time she has come to Taiwan in hopes of securing a better life for her. Forced to constantly switch jobs due to abusive employers, her experiences are a sobering reminder of what many migrant workers face. Her first employer refused to let her use the washing machine, making her wash clothes by hand in the creek in freezing temperatures; her second employer, an alcoholic, would touch her inappropriately; her third employer would scream in her face and try to get into her room by force.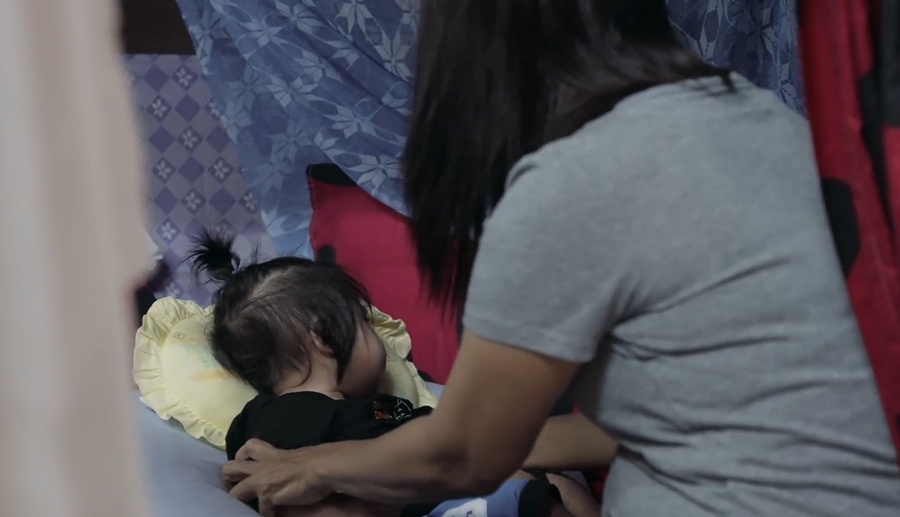 " I don't know why they think this behavior is appropriate. I work 24 hours doing hard labor and being emotionally abused, and am still discriminated against." She couldn't imagine giving up, though, and luckily her fourth employer was a kind and decent person, allowing her to focus on her caregiving duties for an elderly man with bone cancer. However, her breast cancer came back after a while, and even spread to other areas of her body.
CHEMOTHERAPY EFFECTS
After beginning chemotherapy, Gracy was always throwing up. The medication made her entire body feel sore and painful. She started losing weight and hair, and her skin became yellow.
"I need to get better soon and go back to work for my daughter," she said stubbornly.
Being sick alone in a foreign country is a lonely and frightening experience. Without the support of her family, between the pain of her treatment and the crushing medical debt on her shoulders, her struggle is even more emotionally difficult. Her employer would visit her often, easing a bit of her stress. "I'm grateful to him; I was scared because I couldn't understand the doctors at all, but it's much better now knowing someone's there for me."
BEING SICK AND ALONE
Everyone wants to be healthy and in control of their health, but it's hard to do so when the doctor can't speak your language. There's typically no translator available, and the stressful, busy atmosphere of a big hospital makes most migrant workers hesitate to ask extra questions. The level of fear and anxiety, on top of their physical condition, makes it an exceptionally stressful time for them.
Gracy is in and out of the hospital all the time. What we can do for her is to provide support for her during her treatment and help her with her medical debt as much as we can. Even so, we can't alleviate her physical pain. With the current pandemic, she can't go back to her own country either. "The doctors told me in July that I wouldn't make it past three months, but it's almost Christmas and I'm still here. My body hurts but I have to see my daughter." This is Gracy's wish, and we're all here for her. Are you?

(Gracy passed away at the end of 2022. )